Patient-centric vs. source-centric RWD curation: Which is better?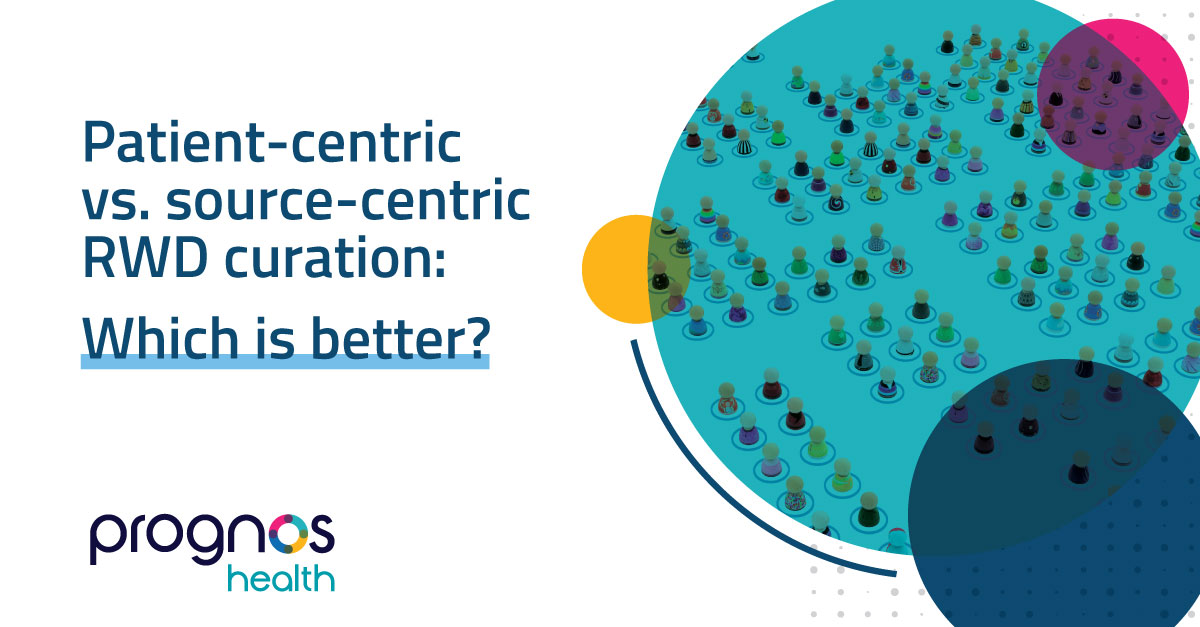 As a life science organization, you have several options when it comes to securing patient level real world data (RWD) to support your product launch or brand commercialization efforts. You can purchase directly from a data source, work with an aggregator, or use a digital patient medical data marketplace solution.
The vast majority of options to

purchase real world patient data

via marketplace options are source-centric.
You likely begin your data exploration by selecting the data sources you are most interested in (e.g. lab data, medical claims data, prescription claims data) and then drill down into some patient-specific criteria.
Prognos Health's patient medical data marketplace shifts the paradigm by putting patient-centric data buying centerstage.
With this methodology, you start by defining the patient populations you wish to target by selecting key characteristics such as diagnosis, lab test results, procedure codes, therapy classes, and more in a patient medical data marketplace.
Then we present you with all of the data sources within the repository that contain clinically specific data fitting your the defined patient profile.
Four advantages of a patient-centric approach:
It mirrors the patient-first approach most life science companies take when it comes to targeting and segmenting data to support a new product launch or commercialization effort
Patient-centric RWD curation is more inclusive

Users are presented with all data sources that fit their desired patient profiles and there are options to quickly refine if necessary
This allows potentially valuable sources of patient information to be revealed that may have been excluded by limiting sources up front

It helps eliminate double buying

By pinpointing patient characteristics first, you eliminate purchasing the same patient data multiple times from different sources

The desired patient cohort is identified faster, accelerating purchasing and production timelines
Realize the value of your RWD investments more quickly.
Providing a patient-centric way to query and purchase patient-level RWD isn't the only way Prognos Marketplace is different from the competition. The platform also provides:
Built-in AI and machine learning capabilities
Enhanced data standardization, linkability and analytics that deliver a single solution that can complement or replace your existing tools to support your end-to-end launch and commercialization efforts.
The time for change is now. Take a new approach to RWD curation and unlock unprecedented speed to health data value. Schedule a discovery call with one of our clinical experts today.