We're taking action to address the challenges associated with real-world data.
Prognos Health offers the leading managed real-world data (RWD) marketplace, accelerating the development and delivery of innovative therapies and improving health outcomes. We do this by offering fully integrated and harmonized lab and health records on more than 325 million de-identified patients.
Our platform provides a comprehensive and integrated view of patient health, making real-world data more accessible and useful for researchers, payers, and providers. This is helping to improve patient care and accelerate the development of innovative therapies.
Accelerate your path to clinical truth with interoperable real-world data
We put real-word data insights at your fingertips by integrating de-identified patient data from multiple sources — including lab results, prescription and medical claims — and harmonizing it at scale. Using with our data marketplace, you can build, manage, buy, sell, and apply transactional record-level data with unparalleled speed and efficiency to support improve patient outcomes.
Real-World Data
A comprehensive health data marketplace
Prognos Managed Marketplace simplifies access to high-fidelity, ready-to-use real world data that can flexibly complement your existing data or be your comprehensive solution to accelerate the tactical execution of your upstream and downstream strategies.
)

PRECISION

Build a fit-for-purpose, multidimensional real-world data set that is customizable to your research and analytical needs

)

SPEED

Simply and streamline access to multi-dimensional, pre-certified data that will reduce the time to value of your RWD efforts

)

DURABILITY

Leverage the power of Datavant's open ecosystem, the most widely used token in healthcare, to build out your multi-dimensional data set

Your healthcare real-world data
partner of the future
If you are a life sciences company looking for real-world data to support your launch or commercialization efforts, we deliver deeper insights into factors affecting the patient journey and accelerate time to value.
Commercial

Clinical
RWE/HEOR
Insights and Prognos Health News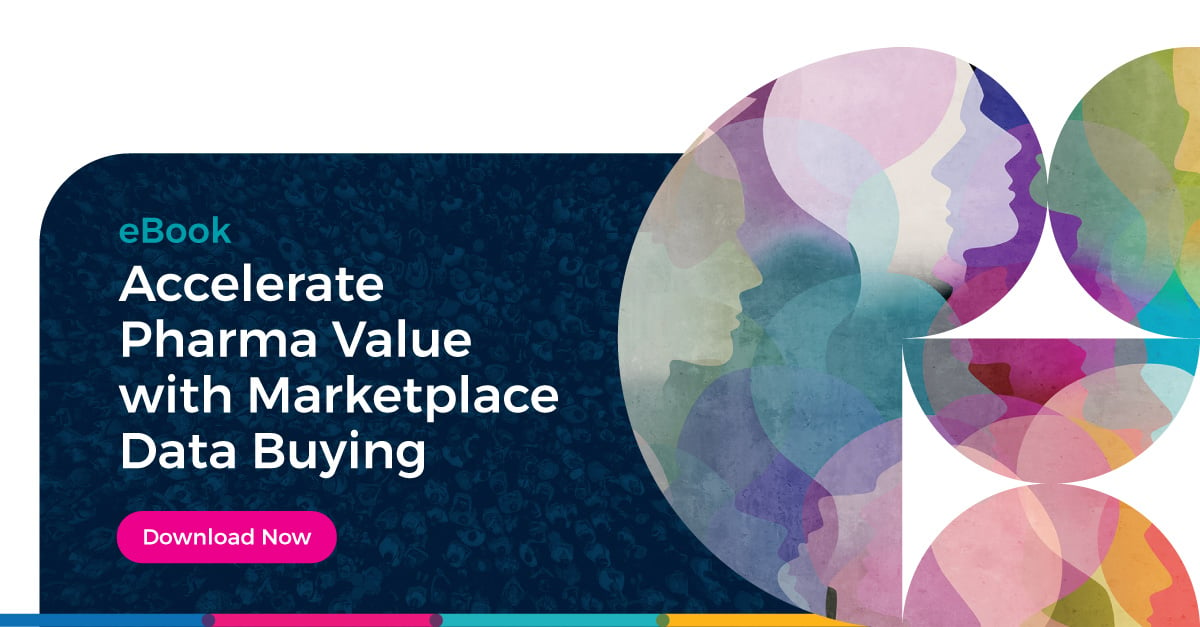 Featured Resource
Accelerate Pharma Value With Marketplace Data Buying Digital marketplaces have made accessing and obtaining desired goods and services considerably faster and more convenient for both B2C and B2B buyers. Isn't it time this same digital-first approach was applied to the way life science companies like yours search, access, evaluate, and purchase the real-world patient data necessary to drive...