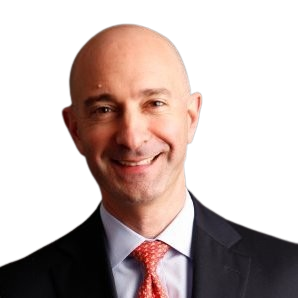 Eric Salzman
CEO, Safeguard Scientifics
Eric has more than 25 years of experience as a strategic executive, private equity investor, advisor, and board member working with public and private growth companies to drive business transformation, develop and implement strategic operating plans, and manage corporate finance and M&A transactions.
Eric joined Safeguard as its Chief Restructuring Officer in April 2020 and is responsible for developing and executing its strategy, managing day-to-day operations, and engaging with public shareholders. Eric serves as Safeguard's board member at InfoBionic, Inc. and as a board observer at MediaMath, Inc.
Eric has extensive experience helping companies manage through different stages of growth and maturation. He has served as a board member and advisor to portfolio companies of several public and private technology companies representing funds including Ares, Athyrium, Blackstone/GSO, Carlyle, and KKR. Eric currently serves as an independent direct on the board of publicly traded 8×8, Inc., where he is Chairman of the Compensation Committee, and privately owned SolAero Technologies, Inc, where he is Chairman of the Board.
Eric spent nearly ten years employed by Lehman Brothers as a Managing Director in the Private Equity and Principal Investing Group as well as a Managing Director in the Global Trading Strategies Division. Eric earned a B.A. Honors from the University of Michigan and an MBA from Harvard University.