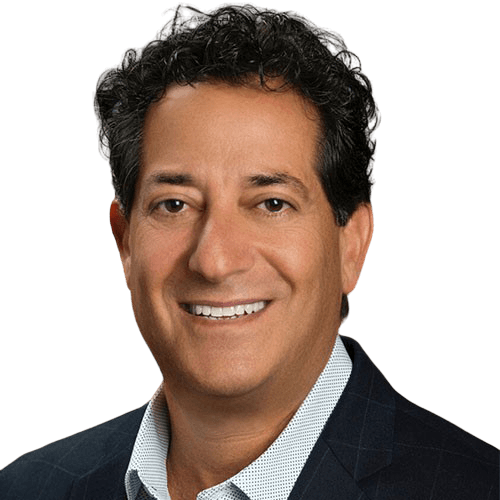 Joe Volpe
VP/Managing Director & GM Merck Global Health Innovation
Joe has more than two decades of experience in health care investing applying a technical engineering background coupled with an understanding of emerging technologies. He is considered to be one of the industry's leading corporate investors. In 2016, Joe was named by Global Corporate Venturing as one of the top five rising stars.
Joe currently holds board seats with Prognos (Medivo), Liaison/Remedy, Preventice, ClearDATA, Exostar and MiHealth. Previously he sat on the boards with Aptus (Physicians Interactive), Healthsense and Koneksa.
Colleagues have called Joe instrumental in transforming Merck GHIF from a leader, not only in venture capital, but also in growth equity and M&A. He earned industry laurels when he participated in the sale of Humedica, a healthcare analytics company, to UnitedHealth Group in 2013, a transaction that produced a 17-fold return.
In addition to his success with Humedica, Joe has led investments and acquisitions in companies such as Liaison, Preventice, Physicians Interactive, Koneksa, Prognos, WellDoc, Exostar, Milheath and ClearDATA. He has evaluated thousands of digital health companies and has invested in two to three companies annually since 2011. During that same period, he has also managed 40-plus transactions at Merck, all at various stages of maturity.
Another notable success for Joe was his leadership with Preventice to further develop its remote care monitoring platform for cardiac arrhythmia patients. Joe led the Merck strategy and merger of Preventice with eCardio and eventually sold a portion of the combined company to a leading healthcare channel partner, which paid back the fund for the original investment while maintaining majority share of a more valued company. Joe also focused on the patient physician engagement space with his Physicians Interactive (now called Aptus) investments. He eventually led the acquisition of the company on behalf of MerckGHIF. Joe also led the acquisitions of MedHelp, Quantia MD and Tomorrow Networks.
Joe came to Merck from Johnson and Johnson where he spent more than 20 years in innovation and investment roles across Consumer, Pharma and Device sectors of J&J. Prior to that he was a consultant with EDS where he graduated from their Top Gun business and technology program. He went to the University of South Florida where he obtained a degree in Business/Information Systems and Engineering.