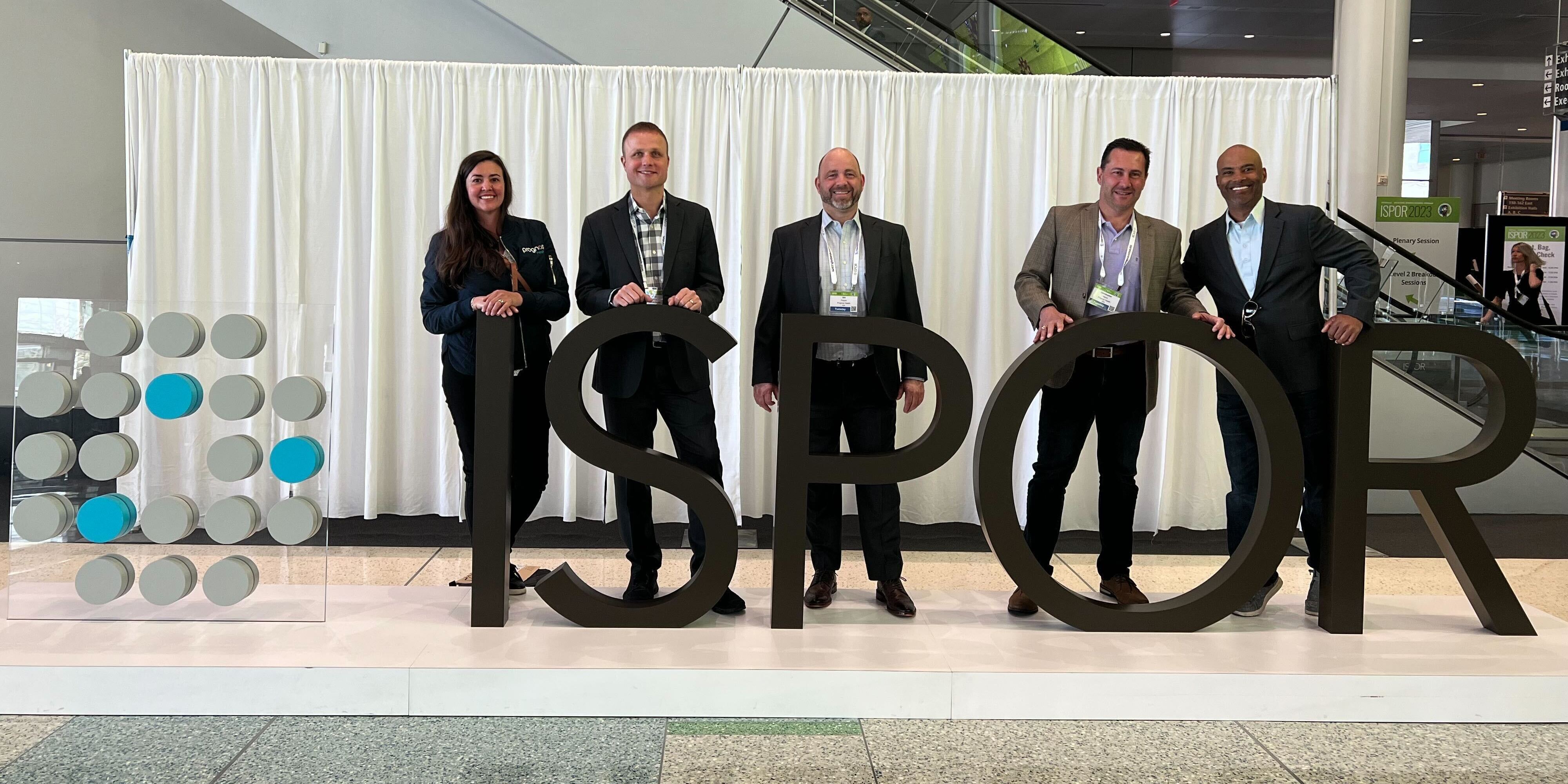 Todd Somsel, Commercial Lead, RWD Marketplace

The acceptance and application of real-world evidence (RWE) by stakeholders across the healthcare industry continues its rapid pace of growth. And as these stakeholders are presented with more and more RWE from pharmaceutical manufacturers, they are asking tough questions to better understand whether to use this evidence when making critical decisions that impact the health of patients. One of the key pillars of understanding is in the quality of the evidence, and its underlying real-world data (RWD). Therefore, it was no surprise to see that Quality was a key theme at this year's ISPOR conference. There was a special all-day session dedicated to this topic on Sunday, with a scattering of sessions throughout the week that touched on Quality.

As an intermediary that has an impact on the quality of RWD, we are particularly interested in better understanding this need for quality. Here are a few key takeaways that I came out of the conference with:


A Question of Accountability: The healthcare stakeholders that are responsible for interpreting RWE as an input to their patient access decisions do not have the time to dig deep into the quality of the evidence, on top of their interpretation of the value from the evidence. These stakeholders are working on a timeline to make their decisions, and quite frankly, our patients can't wait. Therefore, it is an imperative for pharmaceutical manufacturers to fully, and concisely, communicate the quality of their RWE when bringing them to these external stakeholders.

At Prognos, we believe that manufacturers need help in effectively communicating the quality of their secondary data. Unlike primary data collected from clinical trials and patient support programs, manufacturers are often two or three steps removed from the secondary data sources. As an RWD intermediary, we feel responsible for making the quality of the source data transparent when manufacturers make their licensing decisions, and we continue to evolve our transparency practices as the industry definitions of quality mature.


A Need for a Quality Framework: to effectively communicate the quality of the RWE, there needs to be a clearly agreed upon definition of quality. Healthcare stakeholders that are evaluating RWE need a method for determining the quality of the evidence. Pharmaceutical manufacturers that are producing the RWE to support the value of their products need a method to communicate the quality of their evidence. Currently, there is no one common approach towards communicating or interpreting the value of RWE.

At ISPOR, the talks centered around many of the same domains for communicating and interpreting quality - such as relevance, reliability, transparency - but the underlying elements and the terminology differed greatly. This is surely creating inefficiency in the interpretation of RWE, as well as variation in understanding the evidence. A common framework would help manufacturers create consistent communications, and their external stakeholders more efficient and effective at interpreting their evidence.

At Prognos, we are on a path to help the life sciences industry in this domain by not only being transparent in the quality of our data sources, but by providing consistent criteria to evaluate the quality of the sources in our RWD marketplace. By providing options in our marketplace, manufacturers are able to bring the quality of data to the front and center of their licensing decisions.


An Opportunity for Quality Improvement: By definition, the need for an evaluation of the quality of RWE implies that there is variation in the quality of evidence being produced. As this relates to secondary RWD sources, it makes a lot of sense that there is variation in the quality of data if you think about where the data is sourced from. Many source providers of data do not have a primary focus on data, but rather provide data as supplementary to their core business. This is particularly true in areas where there are no regulations governing the collection of data, such as with labs and EMR systems.

At Prognos, we feel that enhancing the quality of data is our responsibility as an intermediary. Our data partners provide us with the opportunity to license their data, and they do so knowing that we will improve the quality of their data before it leaves the virtual walls of our company. By investing in routines to integrate, harmonize, and enrich data, we are not only improving upon the quality of the data that manufacturers are using, but we are also ensuring that manufacturers focus their limited resources on surfacing the evidence that defines the value of their treatments, and ultimately helps their patients.

As an intermediary in the real world data market, we feel that it is our responsibility to play our role in improving and communicating the quality of RWD that supports RWE. We do this through our investments in engineering higher quality data, communication of the quality of our data sources, and maintaining a consistent approach towards evaluating data source options. The promise of RWE is tremendous, and by doing more to proactively and transparently communicate the quality of this evidence, we can build the trust needed to ensure this evidence helps our patients.