A shift to patient-first at Digital Pharma East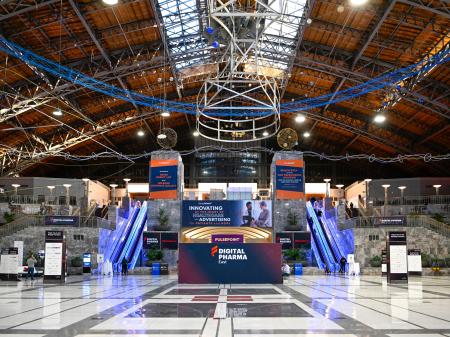 Like many life sciences marketing professionals in the life sciences and pharma industry, I attended Digital Pharma East in Philadelphia recently. It's three days of learning and leaning in to new methods, new information, and new networking opportunities, and yes, as they say, it is #Fierce.
Seeing how much of the conference was focused on the patient journey, their needs, their process, and their outcomes was gratifying, because isn't improving the lives of patients a big part of why we all do this?
There were countless moments that were valuable for my role with Prognos Health, but a few presentations stand out. The first was Mike Rouselle's "PLD Is Not Enough: How Patient-First Approaches Transform Next-Best-Action Strategies" Using a charming analogy about his parents, Rouselle talks about the definition of Next Best Action Strategy as "maximizing relevance in the eyes of the patients"
Rouselle talked about the importance of timing, of AI in RWD, and targeted approaches that focus on the patient journey. Comparing the need in pharma marketing to find eligible patients, to a customer researching a purchase, he illustrated the layered levels of optimized messaging.
One clear way to do this is to be aware of timing, and how eligible patient volume should match messaging volume. Better conversion results come when messages are focused on eligible patients, rather than just blanketing providers with mass mailings.
Rouselle says AI and RWD is the "skeleton key" to finding eligible patients, as well as determining where in their treatment cycle they are, so messaging is optimally timed. His points were well received, since the reason so many are involved in life sciences and pharma is to improve patient outcomes.
Another presentation I thought was spot on for relevancy in the RWD marketplace, was "Productive Partnerships: Drive Innovation and Improve Patient Outcomes through Collaboration." While seeking strategic partnerships and collaborations is always a good idea, this presentation looked at it not just for script lift or conversion, but for improving patient outcomes. Much like Rouselle's presentation, the patient journey was a key focus in the discussion.
Jason Hawbecker, from Biogen noted the value of meeting patients where they are, both physically and digitally. The old business model of a pharma rep visiting a HCPs office is over. He pointed out the "trust deficit" between patients and pharma, and the need to engage patients, as a primary method of collaborating and improving outcomes.
Co-panelist, Andrea Palmer, from Publicis Health Media, agreed, bringing up a "seismic shift" in learning and gathering information on how humans experience their healthcare and how important it is to meet them in those moments.
A common theme of this year's conference was patient first. In many of the presentations, including another I thought was highly relevant, "One Brand's Journey Towards Delivering Smarter Marketing," marketers, thought leaders, and other industry experts all might have had different methods of aligning marketing efforts and data optimization, but most put the emphasis on centering the patient in their processes.
Whether it was outcomes, education, or identifying eligible patients, there was a definite shift away from looking solely at data, analytics and AI in a vacuum, and more towards using those assets for the larger purpose of helping patients.
At Prognos Health, our mission is to unlock the power of data to improve health and to deliver 20 billion health insights by 2050, because we are ultimately focused on the outcome for the patient, powered by data.