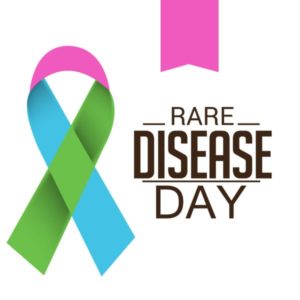 By Sanjiv Lall
Every year we see new breakthroughs in medical science that allow us to treat, and sometimes even cure, diseases that were previously untreatable. In the case of rare diseases, one of the biggest challenges for physicians is making the correct diagnosis – currently it takes 5-6 years, visits to many specialists, and sometimes up to hundreds of tests before a patient gets the correct diagnosis, and thus the right treatment. During this long and tortured journey, rare disease patients and their families undergo potentially avoidable pain, suffering, and expense.
Prognos, a leader in using AI to manage healthcare data, has leveraged our extensive proprietary patient registry of over 200 million patients (and growing!) to work with companies who provide rare disease treatment options for over 6 years. Now, armed with this experience, Prognos is building a platform that leverages our registry along with our clinical expertise in rare disease and AI to help healthcare organizations, providers, payers, and other stakeholders identify patients at high risk for certain rare diseases earlier in their journey, allowing them to get the correct diagnosis and start treatment earlier.>
Of course, we can't do this alone. As Prognos builds our rare disease capabilities we are also building partnerships with the many stakeholders across the rare disease ecosystem, including health systems, children's hospitals (because about half of rare disease patients are children), rare disease labs, pharmaceutical companies, patient advocacy groups, and government organizations.
So, how exactly are we doing this? Our AI-derived profiles look for combinations of signals (clinical, lab results, drug treatments, etc.) that identify patients at high-risk for a given rare disease. We currently support a handful of rare diseases, and are actively expanding to a broad range of conditions within the next few months.
Prognos' mission is to improve health by predicting disease the earliest. That's why we're so excited about the possibility of working with other stakeholders in the rare disease ecosystem to identify these rare disease patients earlier. We look forward to sharing future updates as our work and partnerships evolve. If you a part of the ecosystem, give us a shout – we'd love to discuss how we could work together to further the cause! Please visit https://rarediseases.org/ to learn more about rare disease and to show your support for rare disease awareness day https://rarediseases.org/rare-disease-day/