Laser focused and perfectly timed: clinical omnichannel data powers pharma marketing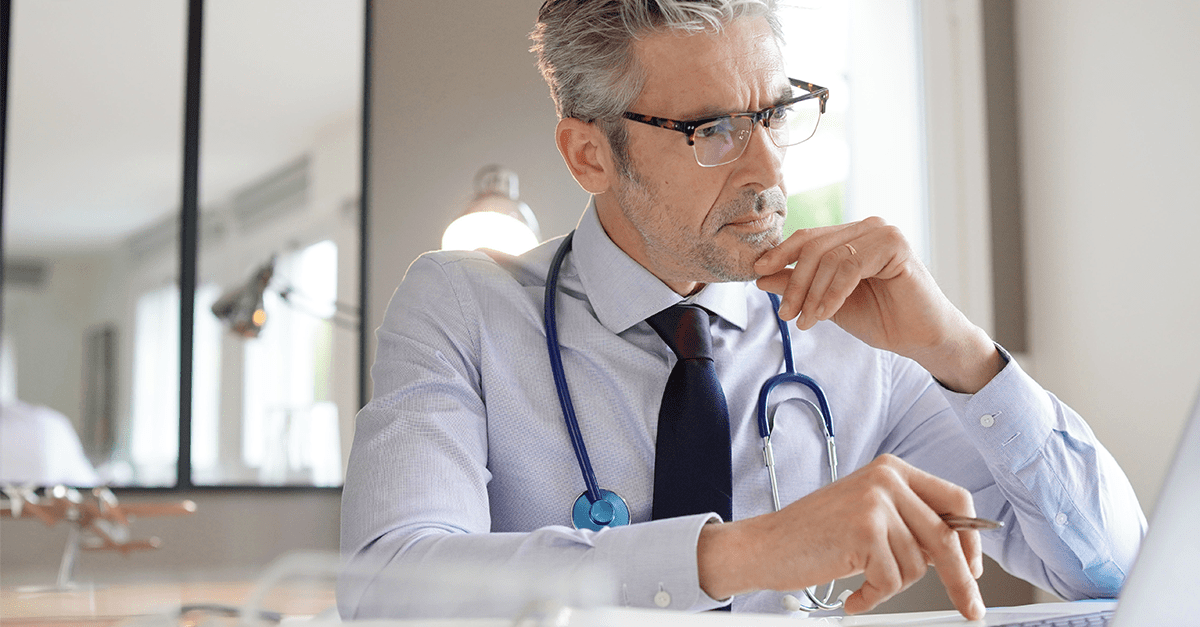 By Matt Apprendi, Vice President, Digital Solutions
The past several years have witnessed a shift in the way pharmaceutical companies approach marketing to healthcare providers (HCPs). Companies are reimagining traditional single channel or multichannel models in favor of an integrated, clinical omnichannel data pharma marketing approach.
In part, this shift is precipitated by the digitalization of the industry, including the recent forced shift into digital marketing caused by the pandemic. In just the first nine months of 2020, digital marketing to physicians and hospitals was up by 111% year over year. The move to invest more marketing spend in digital may prove to be permanent as pharmaceutical marketers experience the important role that digital marketing plays in an effective omnichannel approach.
In pharmaceutical marketing, an omnichannel approach includes a cross-channel strategy that seamlessly integrates content – both online and offline – to provide consistency across multiple touchpoints during the buyer's journey. With HCPs engaging with multiple channels, platforms and devices, omnichannel marketing provides a coordinated way to reach targeted audiences where they are. This approach is especially important in pharmaceutical marketing where physicians tend to be short on time and are under pressure to make treatment decisions quickly for their patients.
Therefore, every opportunity a brand or portfolio has to message an HCP, must be timely and relevant. A static approach will no longer suffice. Dynamic messaging protects against information fatigue, ensuring the brand stands out and providing HCPs with valuable insights to make informed decisions for their patients.
Leveraging an integrated approach is just a first step in realizing the benefits of an omnichannel strategy. For brands to experience the full range of benefits, they must have timely insights that readily fuel each campaign. With a coordinated approach – and armed with the right data – brands are finally able to create targeted omnichannel campaigns that yield higher conversion rates and are more cost effective.
Key to success: timing of seamless, clinical omnichannel data driven marketing campaigns
For omnichannel marketing to be successful, the approach must also be data-driven, strategic and customer-centric. With access to insights generated from Prognos Factor™, it is possible to gain near real-time insights that identify when a provider is testing and treating a patient for a given condition. Advertising to a physician based on the timing and results of a specific test like asthma (eosinophilic), non-small lung cancer (anti-PDL1), heart disease (LDL cholesterol levels), and countless others, allows pharmaceutical brands to make communications more relevant and HCPs to improve patient outcomes with more targeted therapies for their conditions. In addition, since many therapies are second line, it is essential to inform HCPs about the illnesses that may best be treated with a given brand – a significant step towards more personalized medicine.
Using this central insight engine, marketers can rapidly inform a uniform brand approach that engages multiple profiles including direct sales, marketing agencies, and more. The insights and functionality make it possible to align creative and messaging across channels, synchronize offline and online efforts to improve marketing efficacy for all channels, and ensure patients get the right treatment faster.
The right treatment at the right time
Historically marketers used static lists based on specialties to market to HCPs leading to a proliferation of non-targeted communications that fail to address the immediate needs of the HCPs or their patients.
Prognos Factor integrates seamlessly with common industry marketing platforms to create aggregated HCP-level reports with triggers that can be pushed to a company's optimal marketing channels to prioritize outreach based on the timing of treatment decisions.
For example, if a company is marketing Brand X that treats non-small cell lung cancer, the company would identify key patient profiles that match this diagnosis for each of their channels. While they can select patient profiles based on numerous factors, all patient data is de-identified and HIPAA compliant. The system would then continually identify and push associated records into the brand's CRM system to direct field sales teams for optimal timing on outreach. Simultaneously, the platform would use set profiles to trigger a cadence of digital ads to serve and message those same HCPs with relevant and timely messages online. Brand X then uses the insights to align messaging across channels and is able to identify when their target HCPs engage, providing additional business intelligence to inform all promotional channels and provide enhanced relevancy.
By collaborating with brands, agencies, and other marketing activation systems like software providers, Prognos Factor seamlessly integrates with existing workflows. And, because all insights are linked to NPIs, they are quickly actionable and easy to link to downstream partners, agencies and platforms.
A clinical edge
Empowered with these insights, brands gain rapid real-world insights that provide unparalleled relevance to marketing efforts. This results in more efficient allocation of marketing spend that gets the right message to the right audience at the right time and produces higher conversion rates. Learn more about how to give your brand's marketing a clinical edge and request a demo today.