AI-driven risk prediction: A powerful underwriting tool in an era of high inflation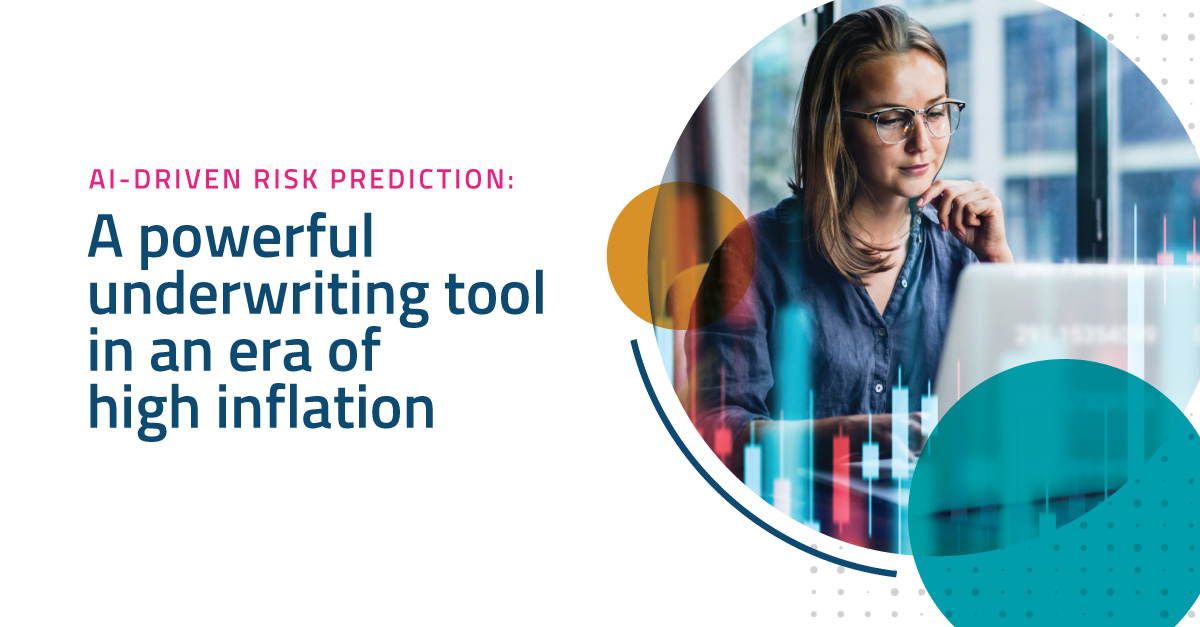 Anyone who has purchased groceries or filled up at a gas station recently has felt the pinch of rising costs. The current inflation rate of 6.2% is a 30-year high, and if history is any indication, healthcare costs will be among the most impacted areas going forward.
According to the US Bureau of Labor Statistics, the Consumer Price Index increased 107% between December 1989 and December 2020, but the increase in healthcare costs was much more significant.
The current inflationary environment makes accurate risk prediction more important than ever for health insurance underwriters. A simple calculation of a manual rate based on past healthcare spending and standard adjustments may not be sufficient. The more insight an insurer has into the current health of individual members or groups of members, the more informed the assessment. This allows the most competitive premiums to be determined with the least amount of risk.
Introducing more member data — particularly clinical data — into the risk prediction process is a smart place to start.
The Prognos Health Underwriting Risk Predictor assesses data from multiple lab reports, as well as prescription and medical claims data, to gain a comprehensive picture of member health. With 70 percent of medical decisions based on lab results, this data is the best indicator of disease severity and progression. However, most health insurers fail to consider this critical data when predicting risk.
Using AI-driven algorithms, the scoring engine of our Underwriting Risk Predictor calculates probable member costs by assessing disease progression and severity indicated in the lab data, demographics, and clinical analysis. The deeper clinical insights contained in the lab, prescription, and claims data can help payers more accurately predict risk and costs in line with inflation. See how our Underwriting Risk Prediction tool can deliver measurable results to your underwriting efforts. Contact one of our payer solution experts for a customized demo.