Prevent drug launch failure with an end-to-end RWD solution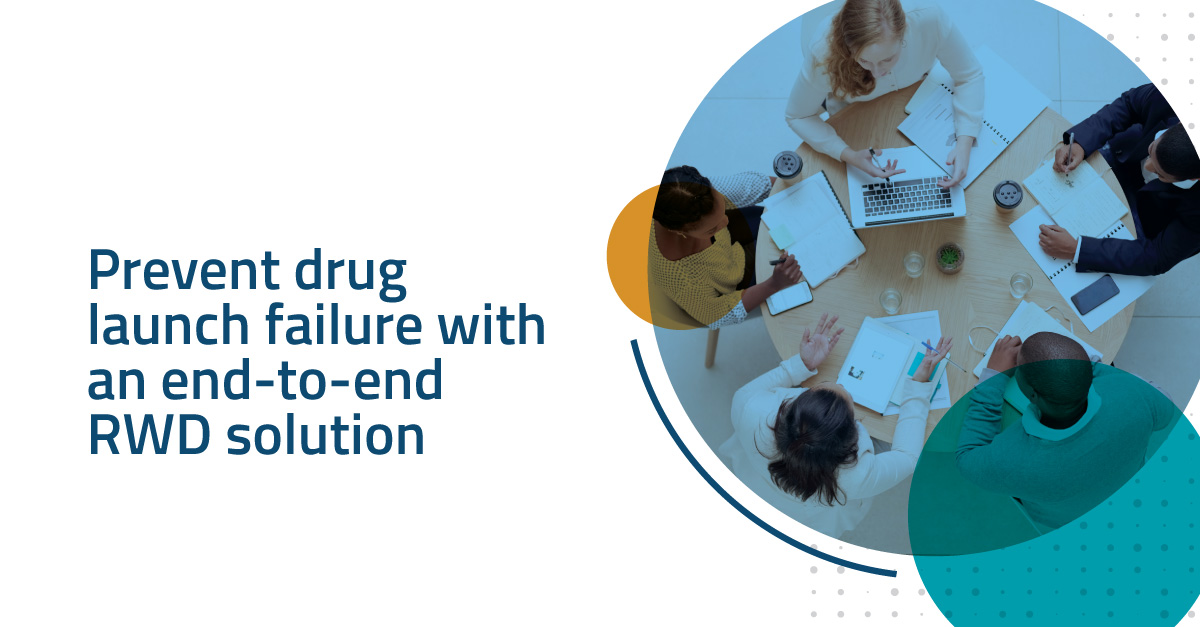 Wall Street expectations and enthusiasm have been high surrounding the biotechnology and pharmaceutical sectors in recent years with investors eager to profit from the next big blockbuster therapies. However, a recent report from L.E.K. Consulting shows a considerable percentage of new drug launches have underperformed initial estimates. According to the report:
Nearly half the drugs launched in the past 15 years underperformed analyst estimates by more than 20%

Only one-fifth of new medications surpassed $1 billion in U.S. sales, and more than half failed to reach $250 million
Poor launch results were seen across all therapeutic areas, with cardiovascular and infectious disease drugs among the poorest performing. Nearly half of the launches in each of these categories fell short of expectations in their first three years on the market.
Small and midsize pharma at a commercialization disadvantage
L.E.K.'s research also showed that large pharmaceutical companies are much better equipped to successfully commercialize new products than their smaller counterparts. The consultant's data shows that average peak sales for new products is 50% higher in Big Pharma than it is among smaller players.
The reason? Resources.
While size and scale are sometimes viewed as barriers to innovation, they are enablers to commercialization. Small and midsize pharmaceutical companies have fewer resources to dedicate to key commercialization steps such as patient and physician targeting, real-world data (RWD) curation and analysis, market share calculations, patient journey evaluations, and tracking and influencing physician prescribing behavior. As such, smaller players need to find ways to maximize efficiencies and generate economies of scale to improve their chances for commercialization success.
Level the playing field with an end-to-end RWD solution
An online RWD marketplace, such as Prognos Marketplace, can save small and midsize pharmaceutical companies precious time by allowing them to curate data, visualize its value before purchasing it, and apply it to select use cases more quickly. Unlike large data aggregators, point solutions, or direct data purchases, Prognos Marketplace provides an end-to-end data curation and analytics platform that delivers a la carte data purchases, simplified contract management, built-in data harmonization, in-house clinical expertise, and on-demand analytics.
Learn how Prognos can better and more cost-effectively support your product commercialization efforts. Download our ebook: How small and midsize pharma gain economies of scale with an end-to-end RWD solution
Source: Biopharma Launch Trends — Lessons Learned From L.E.K.'s Launch Monitor; P. Rosenorn, P. Jacquet, D. Barrow, TJ Bilodeau; December, 18, 2020