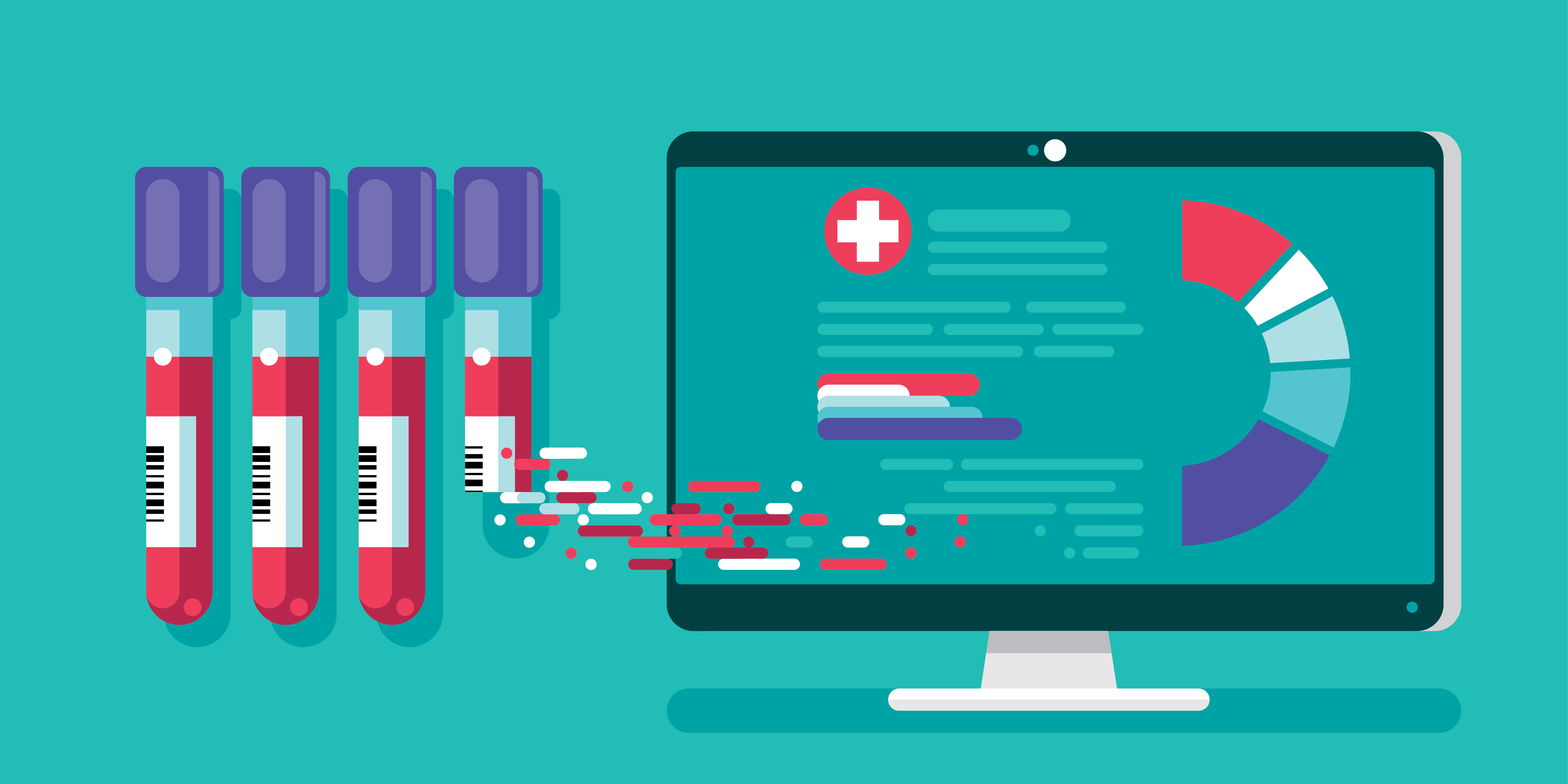 Clinical Diagnostic Data for Omnichannel HCP Promotion Marketing: Part Two
We're excited to share part two of our blog series about one of the most emerging themes for life science brands to harness: real world clinical diagnostics data to power HCP omni-channel marketing. We've broken up our series into five tranches to explore this emerging arena where early adopters are synchronizing all promotion activity based on clinical diagnostic insights for competitive advantage. If you missed the first blog, check it out here!
Part Two: What data sources are available?
Before we dive into some key data sources, I'm going to impose a couple of filters for the purpose of this conversation. One, there are many types of data sources available within the healthcare data ecosystem such as social determinant, online search, demographics, and the emerging wearables and connected therapeutic device categories. Our focus for this blog series is the data that is used by HCPs to determine, monitor, and prescribe therapies to patients.
If we look at the treatment paradigm, it looks something like the image below:
The historical categories the life sciences industry has harnessed to understand patient populations and treating HCPs are Rx and claims data. These are proven data sources that enable value for a variety of applications such as segmentation, patient journeys, and promotional activities. These data sources have one key component in common: they have always been formatted for machine analytics, as these data types are responsible for the US healthcare complex getting paid, thus always machine readable. However, these data sources are not available while treatment decisions are being made, they are downstream after decisions are already made by HCPs. These data types answer the key question "what treatments did the patient receive?"
The newest category is lab testing, the focus here at Prognos for nearly a decade. The key question this category answers is "what is the patient's current health status?".This is a great question to answer for the ~70% of conditions that require lab tests to confirm diagnosis! Clinically speaking, please check out a recent blog post with exploration into non-small cell lung cancer testing here.
But here's the rub on why lab testing category has not been historically available for machine analytics at scale: it's a complex unformatted dataset that requires a lot of knowhow to prepare a clean structured output for analytics – take it from us, we've spent nearly a decade solving this problem! If you work with a data source in the space that delivers this category from a multi-lab prospective, make sure to do your due diligence to understand how that firm 1) integrates/dedupes via secure HIPAA-compliant software, 2) harmonizes the data in machine readable form, and 3) structures to harness for advanced analytics for your use case. For further reading, check out another blog post on the value of lab data here.
To make a long story short, this category is now available alongside traditional data sources to garner holistic near-real time clinical insights on patient populations and their treating HCPs. Even more compelling are the types of questions and answers life science firms glean by working with an integrated dataset that combines all available data sources. Please check out a tangible use case from a recent diabetes study (combining lab & Rx data) that Prognos completed by clicking here. Below is a helpful grid outlining a handful of those questions around the value of combining categories together for clinical diagnostic insight.
To wrap up, I believe we are in a golden age of advanced healthcare analytics where private and public institutions are pushing this industry forward. Truth is always just a matter of time. My sentiment is interoperability and structuring of clinical datasets for advanced analytics is going to yield an era of efficiency and very best patient outcomes across the entire U.S. healthcare complex.
Next up in this blog series, I'll explore what types of deterministic and AI segments are available. We will investigate the process of matching a therapy's indication by creating clinical patient profiles based on these data sources to take insight to action for optimized HCP promotional activities.
Contact us for more information and share your omnichannel strategy with our experts.
About the Author
Matt Apprendi has been a fixture in the NYC technology scene for more than a decade, where he's focused on conceptualizing, building and commercializing intelligent data products. As VP of Digital Products at Prognos, Matt is responsible for unlocking the value of clinical diagnostic data to power intelligent digital applications across the greater healthcare ecosystem.
Some of Matt's career highlights prior to Prognos include commercializing Reachable's enterprise relationship analytics software, founding Meeting Machine, a professional networking application, helping launch Hearst's digital data-driven marketing division Core Audience and forming the data solutions practice at digital marketing software provider Collective.
Matt proudly served in the United States Marine Corps as a Combat Correspondent and holds degrees from NYU Stern & University of South Carolina Beaufort.